RESERVATION JUST CAVALLI CLUB MILANO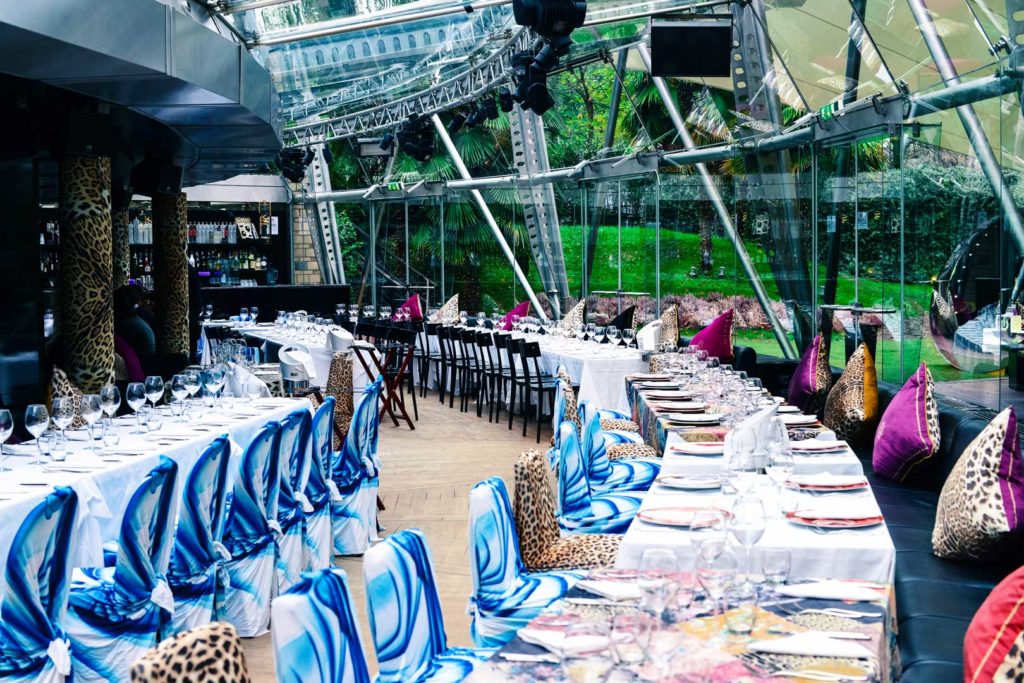 Get on the Guest list +39 3384085619 Just Cavalli Club Milan, is located in Parco Sempione, at the foot of the Torre Branca, a tower designed by Giò Ponti as one of the attractions at the Triennale architecture show in the 1930. At that time, the tower was highly innovative. Today it is considered a true work of art.
ADDRESS
Via Luigi Camoens c/o Branca Tower 20121 Milano
Metro Cadorna mm1 / mm2
Bus 29, 30 and 61
OPEN
Just cavalli Club open 7 days a week
Restaurant from 20:00 till 23.30
Club from 23:30 till 05.00
PRICE
Contact us for best reservation 300 euro 5 pax minimun spending bottle and table reservation all night long.
Just Cavalli is fully justified in standing alongside the Tower. It was created by multi-faceted fashion designer Roberto Cavalli, and it has recently been given a new look in terms of its interior design, with consultancy from architect Daniele Beretta.
RESTAURANT
The restaurant has a semicircular structure in steel, with walls and ceiling in plate glass, and floors in teak. Inside, colours are principally black, with the animalier-motif cushions that have become a hallmark of the Cavalli style.
Furnishings and mise en place are distinctive and highly sophisticated. The restaurant has a high-tech audio and lighting system, with fibre-optic mini-spotlights. There are lounge and chill-out areas under the canopy outside. In evening hours, the ambience acquires a mellow fascination with its sofas, cushions, torches, candles and chandeliers.
The new features introduced by Daniele include bronzed mirrors in attractive surrounds constructed in gloss-enamelled timber.
APERITIFS AND CLUB
The restaurant is popular with elite and celebrity visitors, who frequent the venue for aperitifs, dinner, and after-dinner drinks and dancing. In summer, the venue can host up to 1,200 people by means of the outdoor area covered by tension-structure canopies, with two outdoor dancefloors, three bars and three privé areas.
The restaurant itself is open all year round, for 180 people in winter, and 250 people in summer. It is popular for private events and buffet functions, for which menus can be personalized. It is managed in cooperation with Discoteca Hollywood which is an entertainment icon in Milan for over 20 years.