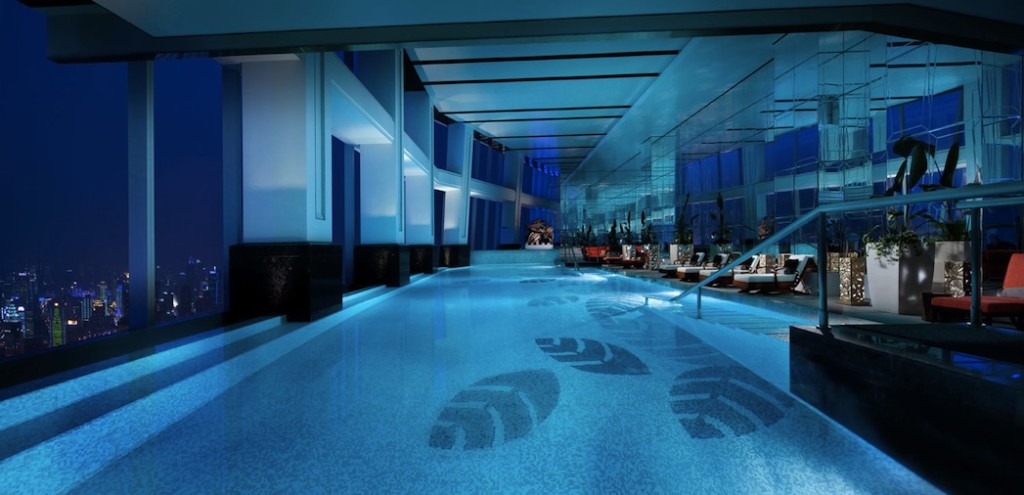 Are you looking something idea about your birthday in Milan? Well come in our web! Best Reservation +39. 339.5971144 English & Russian Speaker. Contact us to make your reservation by phone: dinner, tables and best night club. 
Renowned fashion designer Roberto Cavalli is owner and creator of Just Cavalli Restaurant & Club. Opened in 2009, the club has gone through a number of transformations and continues to keep design and style at its forefront. Inside the club, the restaurant with its glass walls and beveled mirrors is sleek and eye-catching. Animal prints and plush seating mixes perfectly with polished, black-lacquered wooden staves and crisp tablecloths. During the summer, from May to September, the venue expands with its 2500 meters of terrace and garden giving life to one of Milan's most exclusive aperitifs.
Byblos Milano was built around the ambition to create a unique place where fashion, art, design, music and people form a new dimension of inspiration and entertainment. An innovative structure completely new in Milan; a space designed to create continuity between interior and exterior, with a series of levels that blend into a glass dance floor suspended over the water.
Hollywood International Club Milan
The Hollywood is a popular and well-established nightclub in Milan that has been around for several decades. The club often hosts theme party nights to keep things interesting and get people feeling festive, so check their calendar before you head out to avoid showing up in a collar on pajama night.
From time-to-time The Hollywood hosts live music, but their biggest draw is definitely for the dance crowd. Many celebrities and athletes can be found here on any given night, and the entire club has the feel of an awards show afterparty on the Sunset Strip.
Il Floyer Four Season Hotel
Four Seasons Hotel Milano is a stone's throw from the major fashion houses, yet it retains a Northern Italian charm in a reborn 15th-century convent. Within this quiet and quaint classic hotel is Il Foyer Bar and Lounge. Much like the hotel, Il Foyer is relaxed and elegant with stiff drinks and light fare. The walls feature a collection of sketches that Filippo Peroni originally made for Teatro alla Scala, and during the winter months the fireplace fills the room with warmth, while the piano fills the air with music year-round.
10 Corso Como
Corso Como offers a whole slew of activities for early evenings before most people head out to the dance clubs. The area has become a popular place to take a date thanks to the variety of things there are to do, in addition to the gorgeous architecture of the plaza. There are many shopping options, a terrace for grabbing a drink, and if you're really enjoying Corso Como you can stay at the 3 Rooms Hotel on site.
Gold Club Milan
Having firmly supplanted themselves atop the list of the world's finest fashion houses, Dolce & Gabbana now takes their lust for luxe living to the nightlife game. Gold is their first concept restaurant, coffee room and cocktail bar.  An interior dripping with—you guessed it—gold everywhere you look, provides an exciting and uplifting experience as you peruse the drink list and enjoy the company of Milan's most beautiful people.
Club PlasticMilan
Plastic is Milan's megaclub and is quite popular among the young tastemakers and trendsetters. High energy and dance music fill the club's expansive spaces every weekend, as do many famous celebrities and well-known DJs and performers. Plastic is the place to go when you plan to dance from sunset to sunrise, but just try to keep track of your group, because the eclectic circus-of-a-party here is huge, and it's easy to get lost in a sea of Italian men.
Hotel Diana Top Garden
Club Diana truly shines brightest during the summer months when drinks can be had in the sophisticated garden, but when the colder months start sneaking up the interior is quite striking as well. Don't be fooled by the fact that this bar is in a Sheraton hotel, because it's actually very trendy and hip. Clientele here consists of major stars of the art, fashion and design worlds, and aside from the expertly crafted drinks the venue also serves up a menu of light Mediterranean fare that's a perfect fit for the secluded wicker chairs throughout the Artemis garden.